Hi folks,
As you might know by now, we are currently working on a new Lucky Tower game! To sow confusion, we decided to call it Lucky Tower Ultimate instead of Lucky Tower 3, because it's now a full-fledged release instead of a flash game.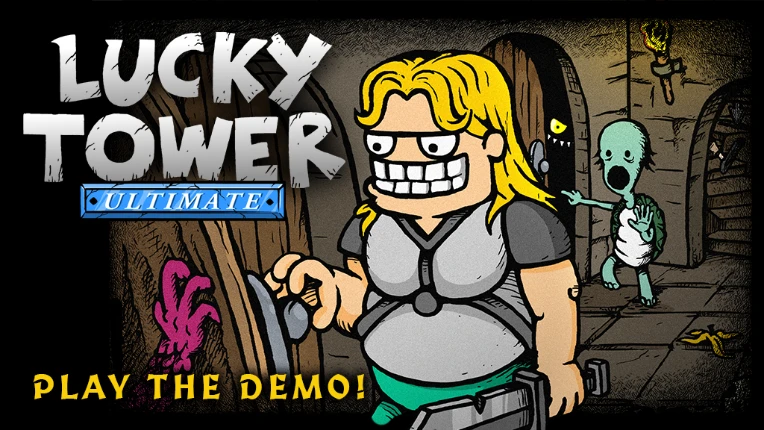 What's the new game all about? Well, you can actually play a demo right now on Steam:
https://store.steampowered.com/app/1700270/Lucky_Tower_Ultimate/
To sum it up, the game takes the setting and humor of the first game and adds procedural generation to the mix, so it feels fresh every time you play anew. In the demo the content is rather limited, but the final game will be worked on in the coming years.
We also like to hear feedback from players, so we decided to make a Lucky Tower discord server. The whole Studio Seufz team is hanging out there, so drop by and say hi!
-Anselm